Volunteer
People volunteer with Ups and Downs Southwest for many different reasons. Volunteers tell us they joined to make new friends or gain skills and experience. Many of our volunteers have a personal connection with Down Syndrome and have received our support and advice and wish to give something back. Whatever your motivation we would love to hear from you.
If you live in Dorset, Somerset, North Somerset or Bristol and have a child with Down Syndrome
Become a Befriender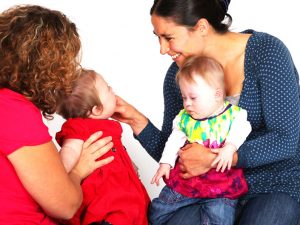 Often the most valuable and powerful support for parents is time spent with other parents who carry the lived experience of raising a child who has Down Syndrome.  Time to talk through the challenges and to share the success with someone who really understands, can build confidence, reduce isolation and increase parental self-esteem.  If this resonates with you and you can spare a few hours week, the role of volunteer befriender could provide the perfect volunteering experience for you. 
You will provide emotional support and practical help to parents who have a child or young person with Down Syndrome.
The major tasks and responsibilities of volunteer befrienders are:
To understand the aims and objectives of the Ups and Down Southwest service
To undertake the 6-week foundation training course
To offer time, empathy, understanding and a ''listening ear'' to parents by meeting either in the family home, at a neutral base or through email or telephone communication
To agree to regular support meetings, ongoing training and one-to-one supervision
To accept the codes of practice to which the service adheres including, but not limited to, confidentiality, child protection, and equal opportunities; copies of these will be received during training or on appointment
To be aware of the boundaries of the role sets
To be aware of the position as a trusted individual not to unduly influence a parent by giving direct advice or exerting control over an action to be taken by the parent
Important Note
Befrienders will receive an official letter of acceptance as a befriender, which will detail the Volunteer Arrangement. Please note that appointment as befriender is subject to completion of the foundation training course, readiness for befriending, satisfactory references and enhanced criminal records check (Disclosure)
If this is of interest to you please contact us.
If you do not have a child with Down Syndrome but would still like to support us and gain experience and skills
Become a Volunteer Supporter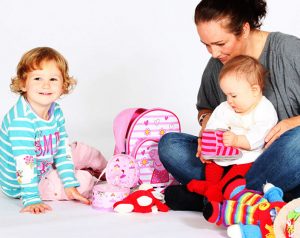 If you do not have a child with Down Syndrome but would still like to volunteer, you can become a volunteer supporter.
You could help with our events, organise your own events or help us in the office. Whatever time and energy you can give us we do appreciate it, and it really does help.
Family Events
We hold 3 Family Events a year, typically Easter, Summer and Christmas, on the weekend. To help with the running of these events we require people to help on our refreshments stand, sign families in, organise the raffle and help to set up and pack away. The maximum help we would ask for each event is 4 hours of your time. Can you spare four hours? Contact us.
(experience of Down Syndrome or Special Education Needs desired but not essential)
Fundraising Events
From Sky Dives to Marathons, Cake Sales to Personal Challenges, there are many fundraising events during the year, some organised by us, others by individuals keen to help us
Youth Clubs
We have openings for volunteers to gain experience in youth work at two locations, Dorset and North Somerset. Working alongside our qualified Youth Workers you can help support these vibrant, energetic sessions open to young people with Down Syndrome aged 10-25. Email Lucy@upsanddowns.net or call Lucy on 01278 691100
(experience of Down Syndrome or Special Education Needs desired but not essential)
Training Courses
We run training courses throughout the year. Can you spare the time to set up and help us with refreshments and food? Contact Us
Admin/Office
Could you spare a couple of hours to come and work in our office (tea & coffee provided!) Our newsletter goes out to over 250 people, we need somebody to help with the administration. Could this be you?