Meet the Team
The team at Ups and Downs are a dedicated group of people, most are volunteers, many have family members who themselves have Down Syndrome, so they can relate to the concerns and issues that you may have.
We would love to welcome you onboard to enjoy being part of this great journey we are making. to find out more about joining us please call Jo on 01278 691100
Jo Dean
Operations and Business Development Manager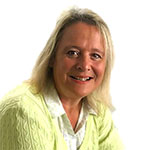 With overall responsibility for the day to day operations and strategic vision on this vibrant and busy charity, Joanna has over 18 of experience in family support, working with volunteers, liaising with professionals, the third sector and the design and delivery of training.
Michelle Sugg
Fundraising Officer and Public Relations Officer.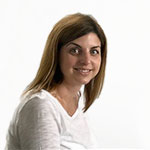 In short, we have Michelle to blame for all the marathons, cake sales, skydiving and abseiling – if it raises our profile and much-needed funds, she will have us all doing it! Initially a family support worker, again she has been able to use her personal parenting experience for a child with Down Syndrome to the benefit of others. Michelle's passion for Ups and Downs is simply unstoppable. Michelle heads up all of our event for families, children, and professionals, and forms vital links with our local communities and businesses.
Jackie Lawrence
Finance and Administration Assistant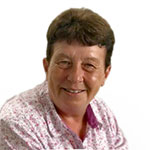 With over 30 years finance experience and a keen eye for detail, Jackie joined our busy team in June 2017. Working 24 hours a week, she is the backbone of our office administration, communications, and financial systems.
Liz Chilton
Family Support Worker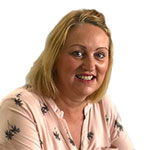 Liz joined Ups and Downs firstly as an administrator but very quickly showed great warmth and empathy to our parents so we are delighted that she has moved over to this role.
Liz also has a very young child with Down Syndrome so is very well equipped to support families who are at the very beginning of their journey and keep the organisation abreast of current policies and guidelines.
Lindsay Bailey
Family Support Worker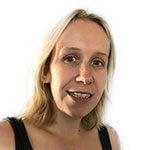 Lindsay has a daughter with Down Syndrome at primary school as well as three other children. Lindsay is a brilliant advocate for families especially when dealing with educational matters.
Currently, on maternity leave, we hope to see Lindsay back on the team later in the year.
Jackie Andrews
Family Support Worker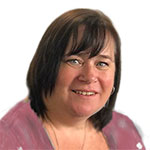 As a parent of a child with Cerebral Palsy, Jackie has a wealth of experience of caring for a child with severe learning and physical disabilities. Offering one-to-one support to parents, she is able to help navigate the minefield of benefits, statements, and health care.
Tara Gool
Youth Club Leader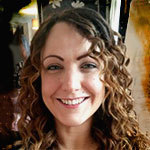 Tara is a Level 3 Youth worker and has been working with young people for five years as a SEND Youth Leader. She joined Ups and Downs in January 2016 to run the Yeovil, based youth club, which has now relocated to Sherborne. Tara also works with younger children with SEND as a support worker during school holidays and recently began employment as a SEND Playworker.
She is a mother of three and has personal experience of SEND as her son has ASD and her daughter has Down Syndrome. She commented, "Nothing makes me happier than seeing them achieve."
Mandy Skinner
Youth Club Leader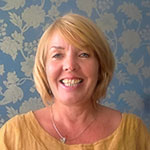 Mandy with a background of Special Educational Needs, as a youth club leader and her personal experiences of her own child with Down Syndrome, she oversees the vibrant and energetic youth club sessions taking place in Weston-Super-Mare.
Don't Be Shy. Get In Touch.
If you are interested in working together – maybe:
You would like to volunteer.
You have a fundraising idea.
You are a business that would like to work with us as your charity of the year.

send us an inquiry and we will get back to you as soon as we can!