Meet the Team
Meet the team at Ups and Downs who are a dedicated group of people with a variety of professional backgrounds ranging from health and social care through to education. Some members of the team have a child with Down Syndrome or other condition themselves, so have personal knowledge and experience to add to their professional role – they are well placed to relate to and support any issues or concerns you may have either as a parent or professional.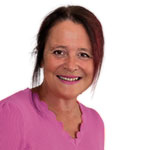 With overall responsibility for this vibrant and busy charity's day-to-day operations and strategic direction, Joanna has over two decades of experience working in the Third Sector.  During this time, she has managed several services in relation to children and young people as well as marginalised families.
She has a passion for development which is evident across our services, in the team who deliver those services and in the systems in place to ensure everything we do is quality assured and value for money.
Michelle Sugg 
PR, Fundraising and Events Officer.
(Somerset Office)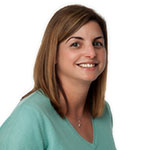 In short, we have Michelle to thank for all the marathons, cake sales, skydiving and abseiling – if it raises our profile and much-needed funds, she will have us all doing it!  Initially a family support worker, again she has been able to use her personal parenting experience for a child with Down Syndrome to the benefit of others. Michelle's passion for Ups and Downs is simply unstoppable.  Michelle heads up all of our event for families, children, and professionals, and forms vital links with our local communities and businesses.
Jackie Lawrence
Senior Finance and Administration Officer
(Somerset Office)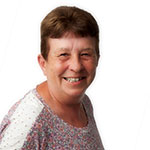 With over 30 years finance experience and a keen eye for detail, Jackie joined our busy team in June 2017. Working 24 hours a week, she is the backbone of our office administration, communications, and financial systems.
Ann-Marie Bell
Administration and Finance Assistant
(Bristol Office)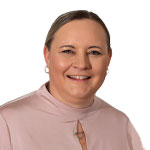 Ann-Marie has joined the Bristol team bringing with her 20 years of administration experience mainly in the education sector.
Having a son with Autism and a learning delay herself, she also carries a wealth of personal parenting experience.
Ann-Marie has been looking for a new challenge and found that the work we do really aligns with her own nurturing ethos.
With a great eye for detail and a welcoming approach, she is a very welcome addition to the Bristol office.
Michelle Bull
Team Leader – Family Support School Liaison Services
(Somerset Office)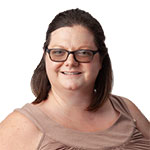 Michelle has recently joined the team and carries a wealth of experience in the education sector. Initially, this was as a primary school teacher but most recently as a Parent and Family Support Advisor.
She is passionate about supporting families and ensuring that all children achieve the best possible outcomes. She can provide one-to-one support to families alongside providing advice regarding educational issues.
Michelle works across mainstream and specialist education settings delivering bespoke training as well as offering information and advice to all school staff members.
Lottie Park
Team Leader – Family Support School Liaison Service
(Bristol)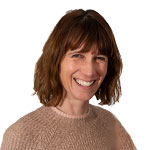 After 20 years in Primary Education, Lottie has joined the Bristol team to provide support to schools and families across Bristol. With experience and knowledge as a parent and teacher she is dedicated to ensuring each child achieves their potential and uses this passion to support teachers, parents, and children at home and at school. 
As Team Leader, she also oversees the family support work, Volunteer Befriender programme and youth provision for our Bristol project.
Jacqueline Sims
Family Support School Liaison Worker
(Somerset Office)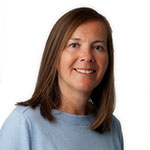 Jacqueline joined the team in 2018 having taught in special schools and mainstream primary settings for over 30 years. She has a wealth of experience supporting parents and pupils with a range of special educational needs and can provide advice regarding educational issues and training.
Rachael Maddox
Family Support Worker
(Bristol Office)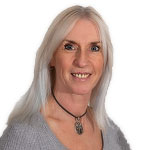 As a sole parent of a young man who has Down Syndrome, complex medical issues and ADHD, Rachael is also an experienced mum of 2 other boys. Energetic and positive, she can draw on her personal knowledge to provide support for families facing similar.
With a professional background in education, advice, and welfare benefits, she can provide emotional and practical support and information to families of children with Down Syndrome. From supporting at the point of diagnosis through to helping with DLA applications, increasing social networking opportunities to advocating for rights and access to services,
Rachael's all-round experience ensures quality service for our families, children and young people.
Jackie Andrews
Family Support Worker
(Somerset Office)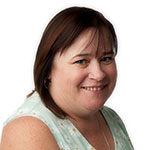 As a parent of a child with Cerebral Palsy, Jackie has a wealth of experience of caring for a child with severe learning and physical disabilities. Offering one-to-one support to parents, she is able to help navigate the minefield of benefits, statements, and health care.
Cheryl Rose
Family Support Worker
(Somerset Office)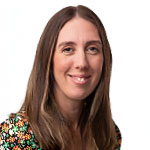 Cheryl joined the busy Somerset team in 2023, bringing with her extensive knowledge, skill, and experience in the world of Special Educational Needs & Disability.
Her professional background includes working in the Education, Care and Service sectors and most recently giving legally based Information, Advice and Support to Families and Young People in Somerset.
Cheryl can offer family support, advice and provide information as part of her role as Family Support Worker.
Josie Shearer Burgess
Post-16 Support Worker
(Bristol Office)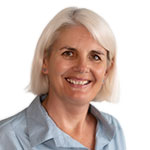 Josie has joined the Bristol team as the Post-16 Support Worker bringing a wealth of experience supporting families and young people with special educational needs.  Before joining the team Josie worked for many years in both further and higher education, specifically SEN. 
With a huge amount of knowledge about the different post-16 choices available and a passion for helping young people achieve their goals, Josie is here to provide support and advice to young people and their parents/carers who are considering their next steps. 
Sarah Mills
Youth Worker
(Bristol Youth Club)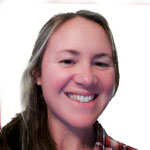 Sarah is currently in her second year of training to be an Occupational Therapist. 
 She previously worked as an outdoor educator in a wide variety of settings including a country park and managing an educational farm. She is also a qualified science teacher and has experience working in specialist SEN provisions in both primary and secondary schools throughout Bristol.
 Sarah is passionate about empowering young people to achieve their full potential and live their best lives.
Sandra Consalvey
Youth Worker
(Sherborne Youth Club)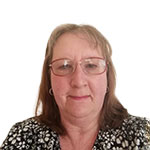 As Mum to teenager Josh who has a dual diagnosis of Downs Syndrome and Autism, Sandra has been linked to Ups and Downs Southwest since quote 'Josh was an egg'! 
Sandra accompanied Josh to our Sherborne youth club sessions and very quickly became an integral part of the volunteer team supporting the children and young people. 
Sandra has an expansive work background ranging from medical research to supported living for adults with learning disabilities. We are delighted that she has 'come out of retirement' to take on the role of Youth Worker as our Sherborne session.
Gemma Lundy
Youth Worker
(Weston-super-Mare Youth Club)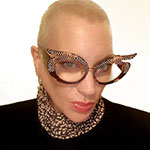 Gemma has recently joined the team as the Youth Worker for our Weston super Mare Youth Club.  
With a degree in performing arts, majoring in community performance practices, along with a level 2 certificate in Children and Adolescent's mental health and has recently completed her youth work qualification. 
Gemma has years of experience working in different youth work settings, including working as a guide leader supporting a youth with Downs Syndrome, running youth groups for young parents and vulnerable children/children at risk, along with running theatre and dance workshops across various settings. 
 She is a Scout leader and passionate about empowering youth to realise their full potential by encouraging active participation, creativity and developing essential life skills. 
Don't Be Shy. Get In Touch.
If you are interested in working together – maybe:
You would like to volunteer.
You have a fundraising idea.
You are a business that would like to work with us as your charity of the year.
send us an inquiry and we will get back to you as soon as we can!