Meet the Trustees
Ups and Downs Southwest is run by our Trustees, a very dedicated group of volunteers with a real passion for what we do. Being Trustees they ensure the charity is well-run and the work carried out is in line with our charitable objectives. They also have an overview of our finances and ensure that we comply with the requirements of the Charity Commission.
While being a trustee carries responsibilities, it is also a fun and rewarding aspect of the charity to be involved in. If you would like to join us as a trustee, please contact Jo Thorn on 01278 691100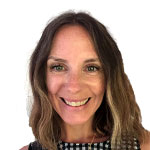 "I work closely with Joanna, our board of trustees and the Ups and Downs South West team to support the setting and execution of our strategy.
I took up the role in late 2022, and I'm excited about the charity continuing to build on the amazing work we already do and finding areas of unmet need where we can build inclusion and opportunity for people with Down syndrome.
I have a background working in project management, change and managing client and stakeholder relationships. I spent nearly a decade as a leader in a digital agency that works extensively in the not-for-profit sector, and I now run my own strategy consultancy business.
In 2019, my daughter Millie was born, and we found out a few days after that she had Down syndrome. Like many families in our community, I found myself on a new path with very little knowledge or guidance on navigating it. Soon after her birth, we left London for Bristol and, more recently, moved to South Somerset. I've therefore been fortunate to have benefitted from the amazing support of the team at Ups and Downs South West and seen just how vital their work is for parents, carers and families.
The role of chair felt like a great opportunity to contribute, in a small way, to the work done here. I'm committed to ensuring we're there for the people who need us, and we offer the services that deliver the most benefit to people with Down syndrome."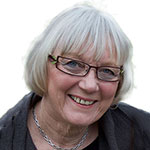 "I retired in 2010 after spending the final 24 years of my working life in the wholesale and regulatory side of banking.  One of the primary responsibilities of the job was managing interest rates on the bank's balance sheet and reporting to the FSA (now known as the FCA – Financial Conduct Authority).
Previously I had a post as an administrator for the MRC (Medical Research Council) working on the 1947 birth cohort study, which was the precursor to the creation of the NHS specifically the provision of free maternity services. I began my working career at Bristol Sidley Engines (later Rolls Royce Aero Engines) as an engineering assistant, analysing engine test results.
I feel privileged to be given this opportunity to work with Ups and Downs Southwest and hope to be able to bring some of my financial experience to them whilst learning more about the charity sector and children and young people who have Down Syndrome."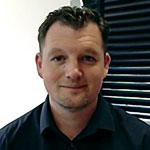 "In 2012 my first Son Caiden was born with Down Syndrome; it all came as a big shock to the system and the scariest part was having next to no knowledge of it. We soon became aware that we had to seek out help to fully understand what was ahead of us as a family and for Caiden.
We found Ups and Downs Southwest through social media and started going to the amazing events set up at Bridgwater for Easter, the summer & Christmas, which gave us a greater understanding of what is to come through talking to the fantastic volunteers and parents.
In my spare time, I enjoy running & football (getting too old to play now though). In 2019 I managed to get a place at the New York City Marathon and raised nearly £400 for Ups and Downs. In 2021 I ran the London Marathon to raise more money for Ups and Downs Southwest.
I decided to join the Board of Trustees to give something back to the charity and put some skills and knowledge into it through my experience as a parent and my work as a Quality Engineer in the Aerospace industry."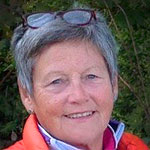 I began my retirement in stages, first by reducing the number of working days and then moving on to consultancy work giving me the opportunity to work with individual smaller companies.
The previous 30 plus years had been spent in corporate life managing primarily the revenue generation, marketing and customer-facing sectors of the business. I was heavily involved with international trade for a large proportion of my career.
After an extremely busy and fulfilling working life, I wanted to continue to use the skills and experience I had gained through formal and informal training. Being privileged to work with many inspirational and talented leaders and colleagues had given me broad-based management skills.
During the last 4 years, I have acted as a trustee for SARSAS, a charity supporting survivors of rape and sexual abuse. During this time, I was also a co-opted trustee for St Margaret's Hospice for 18 months as part of the income and generation team.
Alongside trustee roles I have sat on committees including a Patient Participation Group, also chairing this for 12 months.  As a golfer, I have also held various positions on the Ladies Golf Committee at my club.
My recent association with Ups and Downs came through knowing Michelle Sugg, who has worked with Ups and Downs for many years.  Andrew, Michelle's husband was a work colleague and I met Joseph, their son when he was a newly born baby and have watched his progress into adolescence. My brother's wife's son, Stuart, is now 42 and lives independently after many years of being at home. It is great to see Stuart in employment and receiving such positive comments from his employers and their customers and to know he is valued.
Knowing these families and seeing, although not fully understanding, their challenges has led me to be part of the trustee board for this worthwhile charity and truly hope I can give something positive to them.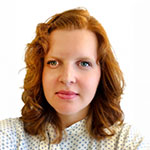 I am a Community Fundraising Manager, currently working for the NSPCC. Most of my career has been within the charity sector working in Income Generation with both stakeholders and volunteers. I love working together with others who show such care and passion for a cause and finding solutions through exciting and innovative ideas. There is nothing more fulfilling than seeing a team's efforts come to fruition and knowing it is helping somebody have the future they deserve. 
I feel privileged to have been welcomed into the Ups and Downs Team and hope my fundraising and volunteer management experience will prove useful in this exciting stage of strategic development for the organisation. I hope this will allow me to learn more about children and young people who have Down Syndrome and the amazing work that Ups and Downs do to provide inclusion and opportunity."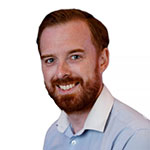 "I am a corporate account manager with over ten years of experience ensuring the sustainability and profitability of businesses of all sizes. After University, I worked at Downham Special School in Plympton (now Cann Bridge), where I supported children with additional needs on a 1-2-1 basis. This is my first role as a trustee, and I am honoured to be working with such a dedicated group of people. 
I am passionate about the work of Ups and Downs Southwest and helping to support families with children with Down Syndrome because I believe in fostering inclusive communities. Having witnessed these families' challenges, I am committed to promoting awareness, advocacy, and resources that empower them.

By serving as a trustee, I aspire to contribute strategic insights, drive fundraising efforts, and collaborate with like-minded individuals to enhance our impact. My dedication stems from a deep-seated belief in the value of diversity and the positive transformation that can occur when communities unite to support those in need."