Trustees
Ups and Downs Southwest is run by our Trustees, a very dedicated group of volunteers with a real passion for what we do. Being Trustees they ensure the charity is well-run and the work carried out is in line with our charitable objectives. They also have an overview of our finances and ensure that we comply with the requirements of the Charity Commission.
While being a trustee carries responsibilities, it is also a fun and rewarding aspect of the charity to be involved in. If you would like to join us as a trustee, please contact Jo Thorn on 01278 691100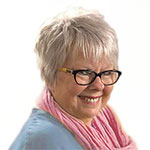 I was a Primary School Teacher by training and have worked with young children for thirty years. I specialised in working with very young children and particularly in the teaching of literacy skills and the issues faced by those children who were challenged by the expectations created by the school.
I was a Primary School Headteacher in Somerset for ten years. With my colleagues, we built a small village school into a centre of excellence that supported all children including those who were disabled and those with challenging behaviour. As a teacher I am very aware that all children need the support of their families as they grow and learn, families are key for children's safety and success and sometimes families need to be able to find excellent support.
I worked for the children's charity Barnardo's where I was a Children's Service Manager for Somerset. This entailed looking after vulnerable children in projects as diverse as Domiciliary Support for Disabled Children, working with Children with Little or no Speech, working to support families who found that statutory services did not meet their needs and managing a cluster of Children's Centres.
All of my projects were based on the belief that all children are entitled to the very best support we can offer, no matter what their ability or background.
Following my retirement two years ago I have never been so busy! I have two grown up children and two wonderful grandchildren. I am a keen theatre-goer and my husband, and I love modern jazz and visiting France.
I continue to work to advance the position of children and young people disabled by our society, and so I am very pleased to support Ups and Downs South West by joining the board of trustees. This Project is based on a firm belief that all children should receive the support they need to succeed and all families including those with a child with Down Syndrome should be supported to access their rights.
I am delighted and privileged to be a part of Ups and Downs South West and look forward to working alongside this professional and dedicated staff team.
Ludmila Slapina
Treasurer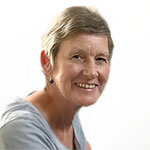 I have lived in Somerset for 30 years, having moved from London when my elder son was a toddler. I was a paediatrician based at Musgrove Park Hospital until I retired in 2014. I worked mainly with children who had learning and developmental problems as well as with looked after and adopted children. I think I learnt as much about child development and behaviour from the families and children that I met during my career as I did from books and colleagues.
Once I retired, I realised that one of the things I missed about work was the opportunity to get to know and spend time with children. I have studied to become a therapeutic play worker which I find very enjoyable, although rather tough on the knees! I also read the story at my local library's toddler time. This allows me to discover lots of new children's books as well as re-read old favourites, some of them dating back to my own childhood.
I am also enjoying the fact that I now have more energy to continue doing other things; travelling, theatre and opera, and even the occasional spot of gardening when I feel energetic. I have also discovered that I can't find any more time to do housework than I did when I worked full time!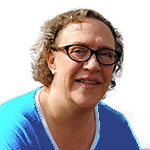 After 20 years together, my partner and I had our first and only son in 2016 and we learned of his Down Syndrome diagnosis a few days after his birth. We didn't know very much about Down Syndrome and we spent our first few months as a family navigating a lot of new information which thankfully, changed our preconceptions about the condition pretty fast! We are determined to make sure our son grows up in an inclusive environment and is not denied the opportunities and experiences that can be taken for granted for many typical children.
I first found out about Ups and Downs Southwest through social media. I attended a free 'Communication for All' training course run by the charity in late 2017 which was absolutely fantastic! It taught me the basis of sign supported speech, which I have been using with my son ever since. The training also helped me immensely in learning how to approach being, not just a parent, but also an advocate for my son. It was also the first time I met other parents of children with Down Syndrome.
I was surprised and delighted to be contacted by Ups and Downs Southwest in 2018 when they asked me to consider joining the Board of Trustees. I hope to offer both my experience so far as a parent of a child with Down Syndrome, and the skills I have gained from my professional career as an Environmental Manager for a national construction business. I still have a lot to learn but hope to bring a positive contribution to the great work done by this charity.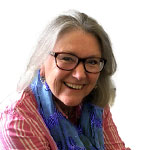 I am the Digital Transformation Manager for the Somerset Partnership and Taunton & Somerset NHS Foundation Trusts. I have enjoyed a variety of roles within the Somerset mental health and social care trust for the past 26 years. I started my career at a rehabilitation home for adults and have managed specialist services such as Carers Support; Support, Time & Recovery; Forensic and Housing Support Teams. I have been involved with the commissioning of mental health services and have managed contracts for the trust. I especially enjoyed working with colleagues to create a number of innovative new mental health services for people of all ages. I am absolutely passionate about children, young people and adults living as full and independent life as possible.
I have three grown up children and a lovely teenage granddaughter. We all love the theatre, ballet, Italian food and live music. My husband and I enjoy cricket, going off in our caravan and walking the dogs.
I am thrilled to be part of Ups and Downs Southwest and being able to support the important work that they do across the region.