Meet the Trustees
Ups and Downs Southwest is run by our Trustees, a very dedicated group of volunteers with a real passion for what we do. Being Trustees they ensure the charity is well-run and the work carried out is in line with our charitable objectives. They also have an overview of our finances and ensure that we comply with the requirements of the Charity Commission.
While being a trustee carries responsibilities, it is also a fun and rewarding aspect of the charity to be involved in. If you would like to join us as a trustee, please contact Jo Thorn on 01278 691100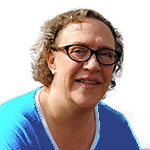 "After 20 years together, my partner and I had our first and only son in 2016 and we learned of his Down Syndrome diagnosis a few days after his birth. We didn't know very much about Down Syndrome and we spent our first few months as a family navigating a lot of new information which thankfully, changed our preconceptions about the condition pretty fast! We are determined to make sure our son grows up in an inclusive environment and is not denied the opportunities and experiences that can be taken for granted for many typical children.
I first found out about Ups and Downs Southwest through social media. I attended a free 'Communication for All' training course run by the charity in late 2017 which was absolutely fantastic! It taught me the basis of sign supported speech, which I have been using with my son ever since. The training also helped me immensely in learning how to approach being, not just a parent, but also an advocate for my son. It was also the first time I met other parents of children with Down Syndrome.
I was surprised and delighted to be contacted by Ups and Downs Southwest in 2018 when they asked me to consider joining the Board of Trustees. I hope to offer both my experience so far as a parent of a child with Down Syndrome, and the skills I have gained from my professional career as an Environmental Manager for a national construction business. I still have a lot to learn but hope to bring a positive contribution to the great work done by this charity."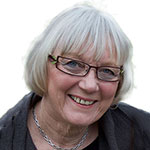 "I retired in 2010 after spending the final 24 years of my working life in the wholesale and regulatory side of banking.  One of the primary responsibilities of the job was managing interest rates on the bank's balance sheet and reporting to the FSA (now known as the FCA – Financial Conduct Authority).
Previously I had a post as an administrator for the MRC (Medical Research Council) working on the 1947 birth cohort study, which was the precursor to the creation of the NHS specifically the provision of free maternity services. I began my working career at Bristol Sidley Engines (later Rolls Royce Aero Engines) as an engineering assistant, analysing engine test results.
I feel privileged to be given this opportunity to work with Ups and Downs Southwest and hope to be able to bring some of my financial experience to them whilst learning more about the charity sector and children and young people who have Down Syndrome."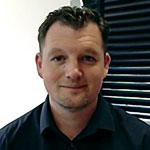 "In 2012 my first Son Caiden was born with Down Syndrome; it all came as a big shock to the system and the scariest part was having next to no knowledge of it. We soon became aware that we had to seek out help to fully understand what was ahead of us as a family and for Caiden.
We found Ups and Downs Southwest through social media and started going to the amazing events set up at Bridgwater for Easter, the summer & Christmas, which gave us a greater understanding of what is to come through talking to the fantastic volunteers and parents.
In my spare time, I enjoy running & football (getting too old to play now though). In 2019 I managed to get a place at the New York City Marathon and raised nearly £400 for Ups and Downs. I have also managed to get a place at the 2021 London Marathon in October so I shall be again running to raise money for Ups and Downs Southwest.
I decided to join the Board of Trustees to give something back to the charity and put some skills and knowledge into it through my experience as a parent and my work as a Quality Engineer in the Aerospace industry."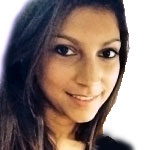 My name is Natasha, and I work as an Educational Psychologist for the Wiltshire council. I am excited also now to be a trustee for Ups and Downs Southwest.
I have been interested in working with children with Down's Syndrome and their families since working as a support assistant in a primary school, working with two children with Down's Syndrome. Here, I developed my interest in the inclusion of children with Down's Syndrome in education.
I hope that my current role and having worked as a teacher will help contribute to the great work Ups and Downs Southwest do. 
I am a qualified social worker and worked for children's services in Bristol.
Prior to my social worker role, I worked as a counsellor for the Avon Sexual Abuse Centre in Bristol.
 In 2019, after 27 years' service, I retired from my role with Barnardo's as Assistant Director for children's services in the Southwest region.
 I feel the depth of experience I have gained during my working life will enable me to support Ups and Downs Southwest to continue to be a valuable and important resource for children and their families.