Successful Inclusion in Secondary School
Successful Inclusion in Secondary School 2018 Ups and Downs Southwest
Successful Inclusion in Secondary
Successful Inclusion in Secondary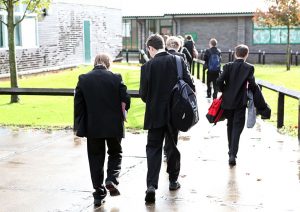 A practical look at the specific learning profile of students with Down syndrome and how Secondary schools can enable their successful inclusion.
The day will include a focus on a range of simple strategies and resources which enable access to whole class tasks across the curriculum and which will help to foster independent learning habits.
Delegates will be given a digital 'toolkit' to take away – a set of templates and resources.
The session will also be appropriate for KS2 staff, planning ahead to support the transition of their pupils with DS to Secondary school.
Presented by Allison Powell
Venue: Ups and Downs Southwest, The Old School, School Road, Westonzoyland, Bridgwater, Somerset, TA7 0LN
Date: 26th September 2018
Time: 9.30am-3pm
Light lunch & refreshments included
Cost: £70 Professionals £25 Parents