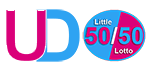 Little Lotto is a fantastic way to help us and you might WIN as well.
Ups and Downs Southwest is a Down Syndrome support charity serving children and young people, their parents/carers and all linked professionals dealing with the health and education of children and young people who have Down Syndrome.
Our head office is based in Somerset and from here we cover, Devon, Dorset, Somerset, North Somerset and Wiltshire.
For families and professionals in the Bristol area, we have a dedicated team based at The Park Centre, Knowle.