Our Latest 'Communication for All' Course Concludes
Communication For All Course - Shepton Mallet
Last night saw the final session of our latest 'Communication for All' course held in Shepton Mallett.
We had a record number of people attending and what made this one special was multiple family members and close friends of our children and young people with Down Syndrome took part.
We were also thrilled by a visit from Chris Inchley, Chairman of Shepton Mallet Town Council who presented the attendance certificates.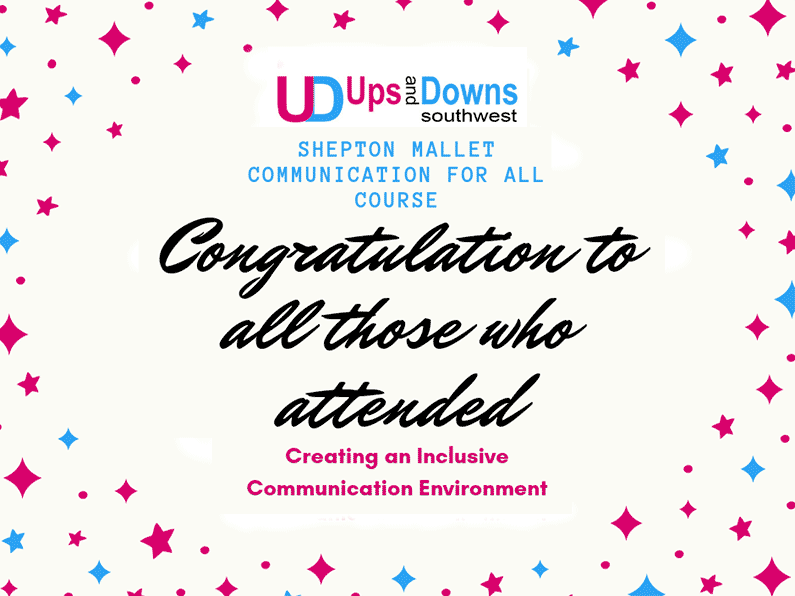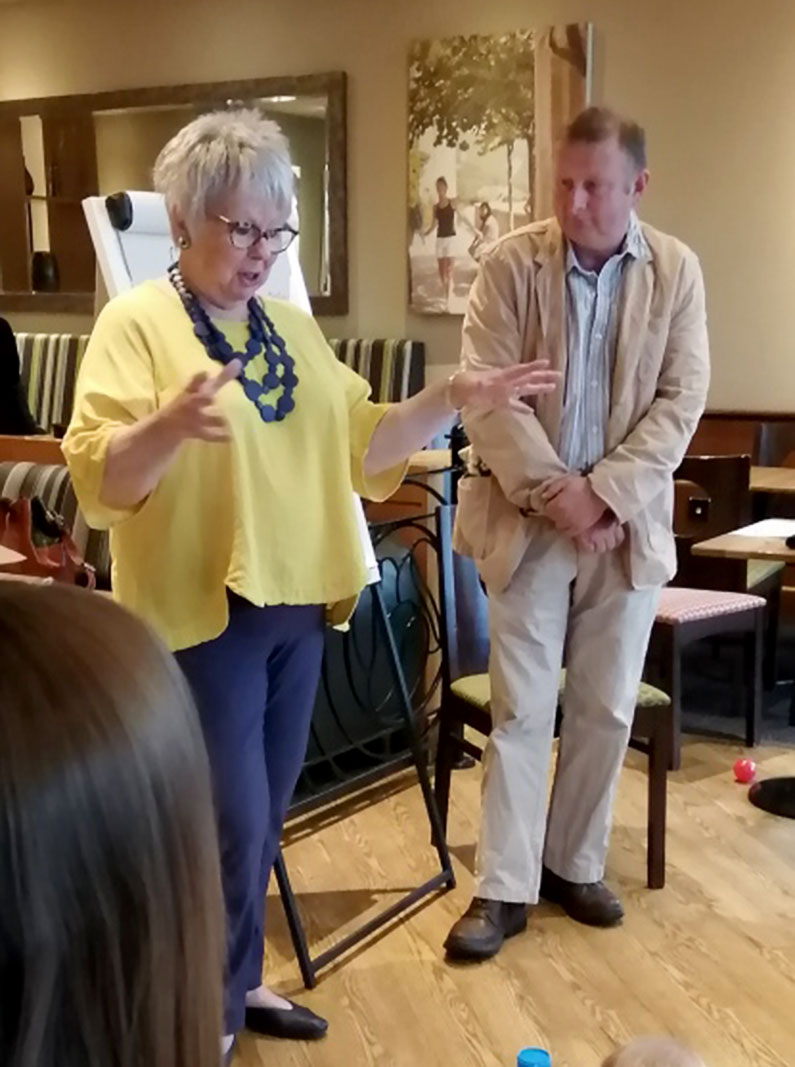 'Creating an Inclusive Communication Environment'
This latest course was funded by Shepton Mallet Town Council.
If you would like a course in your area and know of other families within your vicinity who would be interested, please get in touch.
Each course needs to be funded and we will look to see where we can attract the funds from, to make it happen.