COVID – 19 Update
As of Monday 13th December 2021
Ups and Downs Staff and Volunteers
All staff and volunteers are partially or fully vaccinated against COVID-19. As an additional measure, where staff/volunteers have contact with families, pupils and children and young people, they will carry out a lateral flow test before their visit.
Requesting Support or Seeking Advice?
Considering the changing picture in relation to COVID-19 and the Government's latest guidelines, the following changes will take place from Monday 13th December 2021.
The Somerset office will be manned by one member of staff during core hours, so you are still welcome to telephone in for information, advice and support.
Somerset: Monday to Friday between 8:30 am and 3 pm 01278 691100
For Bristol, please continue to call the office number and your call will be diverted to our administrator Ann-Marie Bell. She will ensure that your call is dealt with swiftly and you are then put in touch with the relevant member of the team.
Bristol: Monday to Thursday between 9:00 am to 3 pm 0117 432 5050
Home Visits
These will still take place where needed and our team will continue to carry out a personal lateral flow test before they visit, wear a mask, practice social distancing and good hand hygiene. If you are expecting a home visit, may we ask that you ensure the meeting can take place in a well-ventilated area and you also adhere to social distancing where possible.
Volunteer Home Visits
These will continue with the same measures in place as for other home visits but only if both parties are comfortable with this.
School site visits
Again, these will continue where requested following both our own and the schools' COVID-19 protocols.
For Parents/Carers
As well as COVID-19 safe visits, we will continue to offer support via email, telephone, or via the online zoom platform by request.
We know that it has been an incredibly isolating time for so many and we are carefully looking at how we can safely organise some social gatherings over the coming months – we cannot wait to see you all in person again.
Youth Club Sessions
These will continue throughout December with tighter hygiene and distancing measures in place and still following our current risk assessments. Live sessions will be reviewed in the New Year when we know more about the potential impact of the new COVID-19 variant.
All new measures will be fully reviewed early in the New Year
The Bristol Office
The Bristol office is now operational and will be fully staffed by the end of October. For families and professionals in Bristol, you can now have direct access to our services on your doorstep. Contact Us – Ups and Downs Southwest
Schools
On-site school visits to deliver training and/or attend meetings are once more permissible providing the school has all the correct COVID-19 procedures in place. A copy of our protocol is available on request.
Advice and Support Not Related to Down Syndrome
During this challenging time, you and your family may be experiencing additional pressures or issues; our team has a wealth of information at their fingertips and are more than happy to help with research and signposting. From finances to well-being, domestic abuse, debt, or housing – just drop us a line and we will be more than happy to help. If you are seeking discreet support in relation to domestic abuse, you can call or email us and ask to "speak to Angela for some Down Syndrome advice"; we will know you are reaching out for help and find a way to communicate with you that does not increase your risk.
Useful Resources
We are keeping a very careful eye out for useful resources to support you and your child or young person during this time as well as developing some of our own. We will post anything of interest here on our website and on our social media platforms. Do follow us on Facebook and Twitter for regular updates.
Please be assured that we will remain proactive in our approach and available for children, parents, and professionals as we slowly make our way through the other side of the COVID-19 pandemic.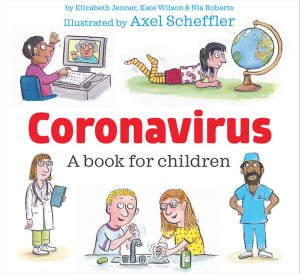 Video Conference Facilicty