COVID – 19 Update
As the national restrictions begin to lift, Ups and Downs Southwest are starting a careful return to our normal ways of working.  
Requesting Support or Seeking Advice?
Our family support team and school liaison worker remain very much on hand to offer you information, advice, and support.  We are now working back in the office at Westonzoyland but on a strict rota basis to enable safe ways of working in line with Government guidelines.  
Rest assured you can now call the office Monday to Friday, 8:30 am to 4:30 pm, and someone will be available to take your call.  If you are wishing to speak to someone in particular and they are not rostered on, they will be working from home and your message will be passed on to them. 
We are now able to reinstate home/face-to-face visits providing they are conducted outside and in line with current Government guidelines. 
Our volunteer befrienders may also conduct their visits to families in the same manner.  
For Parents/Carers
As well as COVID-19 safe visits, we will continue to offer support via email, telephone, or via the online zoom platform by request.  
We know that it has been an incredibly isolating time for so many and we are carefully looking at how we can safely organise some social gatherings for later in the year – we cannot wait to see you all in person again.  
Youth Club Provision
We are incredibly proud of our children and young people who have engaged with our online youth club for over a year now; we know that they cannot wait to be back together.  All being well if the Government roadmap stays on track, we are aiming to be back live by the end of May, beginning of June.  
The Bristol Office
We are finally back on track and hope to have the Bristol office up and running by the end of June 2021, watch this space for further updates.  
See our latest Bristol Update
Schools
On-site school visits to deliver training and/or attend meetings are once more permissible providing the school has all the correct COVID-19 procedures in place.  A copy of our protocol is available on request.  
Advice and Support Not Related to Down Syndrome
During this challenging time, you and your family may be experiencing additional pressures or issues; our team has a wealth of information at their fingertips and are more than happy to help with research and signposting.  From finances to well-being, domestic abuse, debt, or housing – just drop us a line and we will be more than happy to help. If you are seeking discreet support in relation to domestic abuse, you can call or email us and ask to "speak to Angela for some Down Syndrome advice"; we will know you are reaching out for help and find a way to communicate with you that does not increase your risk.
Useful Resources
We are keeping a very careful eye out for useful resources to support you and your child or young person during this time as well as developing some of our own. We will post anything of interest here on our website and on our social media platforms. Do follow us on Facebook and Twitter for regular updates.
Please be assured that we will remain proactive in our approach and available for children, parents, and professionals during this period.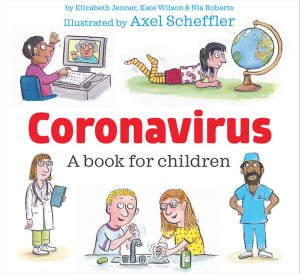 Video Conference Facilicty