COVID – 19: Our Response
In light of the current situation, we would like to outline our plans to ensure that you remain supported and connected during this unusual time.
Requesting Support or Seeking Advice?
Our entire staff team are all working from home and are still able to offer you a high level of support. The only thing we cannot offer for your own protection and ours is a face to face visit. From support with form filling to information and advice, we are all here to support you.
You can still call the office on 01278 691100 and your call with be diverted to a member of the team who will ensure you are then contacted by the relevant worker.
You can email any member of the team; all details can be found below.
If you have recently had a baby with a Down Syndrome diagnosis or prenatal diagnosis, please reach out to us. We are very much available to support you, albeit remotely, through the early stages with your baby.
For Parents/Carers
We acknowledge that telephone and email are not quite the same, so we are also offering a virtual face-to-face platform via Zoom. This is a similar platform to Skype so as long as you have access to a device with a camera and microphone such as a mobile phone, tablet or PC, we can arrange a face-to-face chat which can be up to 40 minutes. If you request this option, the relevant worker will send you an invitation via a link whereby you will just need to follow the Zoom instructions to activate.
Our Family Support Team will also be reaching out personally to all families who are registered with us to catch up, see how you are doing and offer any additional support, advice and information.
Youth Club Provision
Due to the current restrictions, our youth club sessions are cancelled until further notice. We are however working on setting up virtual sessions via Zoom that will be hosted by our Youth Club leaders. These sessions are again limited to 40 minutes and will take place on the normal night of the youth club sessions. All children and young people who currently attend will be notified via their parents/carers on how to access these sessions. We hope this provides a useful platform for our children and young people to stay connected during this period.
The Bristol Office
Due to the current situation, it has been necessary to postpone the opening of our Bristol office until further notice. However, we are still very much available for families in Bristol who have a child with Down Syndrome; our current staff team will be able to offer support as explained above. Even if you are not registered with us yet, do get in touch and we can offer information, advice and support.
Schools
We are aware that schools remain open for pupils who have an EHCP. Two members of the team are qualified SEN teachers, so if you are a teacher or parent looking for information or advice, please contact either Jacqueline Sims or Sue Anderson (details below).
Advice and Support Not Related to Down Syndrome
During this challenging time, you and your family may be experiencing additional pressures or issues; our team have a wealth of information at their fingertips and are more than happy to help with research and signposting. From finances to well-being, domestic abuse, debt or housing – just drop us a line and we will be more than happy to help. If you are seeking discreet support in relation to domestic abuse, you can call or email us and ask to "speak to Angela for some Down Syndrome advice"; we will know you are reaching out for help and find a way to communicate with you that does not increase your risk.
Useful Resources
We are keeping a very careful eye out for useful resources to support you and your child or young person during this time as well as developing some of our own. We will post anything of interest here on our website and on our social media platforms. Do follow us on Facebook and Twitter for regular updates.
Please be assured that we will remain proactive in our approach and available for children, parents and professionals during this period.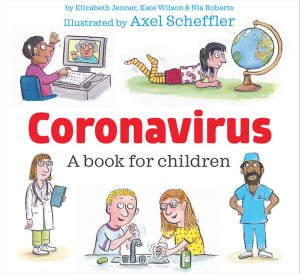 Video Conference Facilicty