Bees with Catherine and Byron
Weston-super-Mare Youth Club
Weston-super-Mare Bees
During the COVID 19 shutdown, our Weston Super Mare group have stayed in touch and busy via zoom sessions. These have been run by our new team member Catherine, who has set challenges each week for the young people to complete.
One week they had activities about bees, and then Catherine was able to show them inside a real beehive kept by her partner Byron.
The session took them through her garden, and they were able to see all the different sections of the hive and the bees inside.
Catherine hopes the honey crop will be good this year so everyone can taste some when our sessions resume.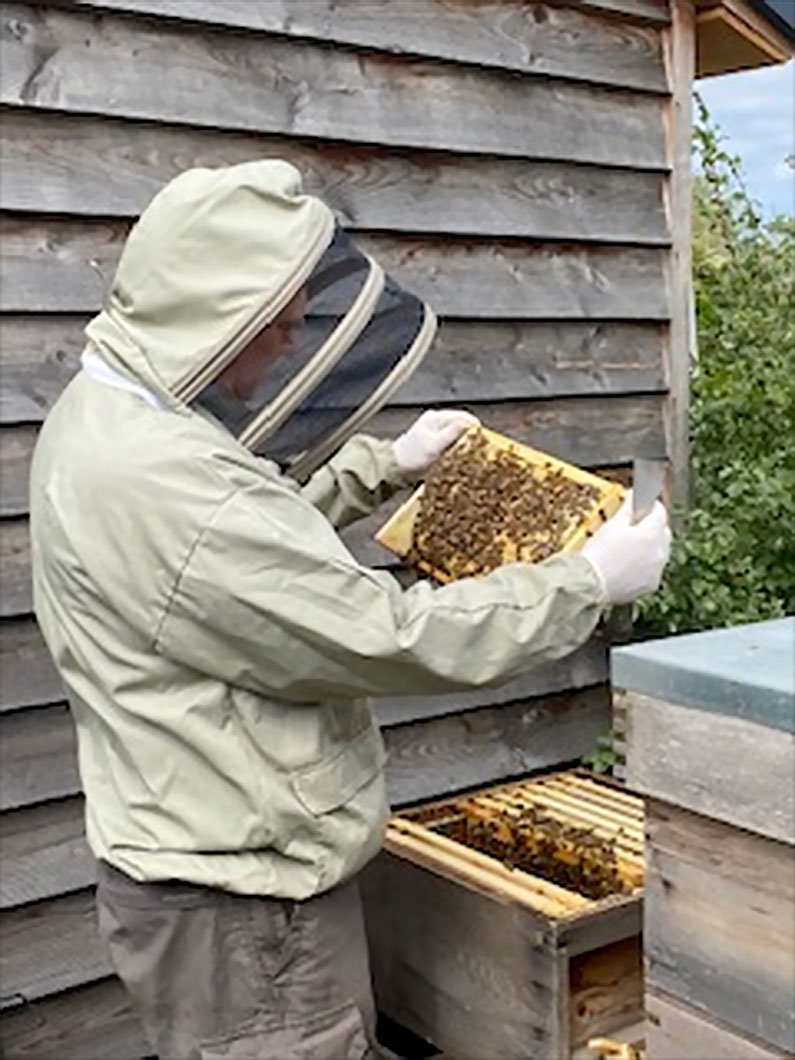 Byron examines a frame of bees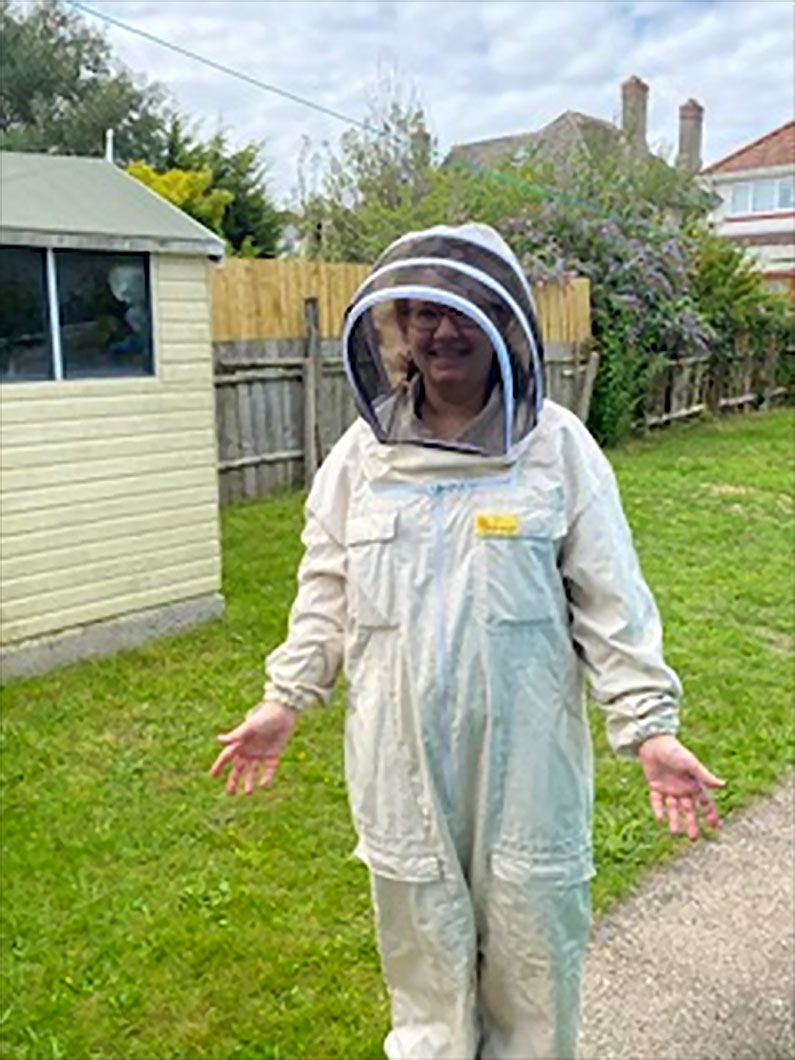 Catherine in her sting proof bee suit